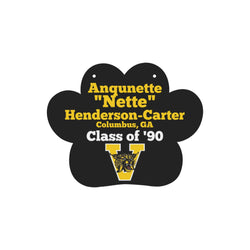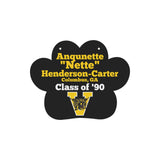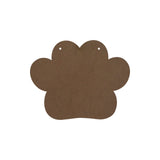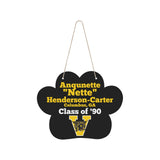 VHS Pawprint Cat Paw Wood Door Hanging Sign
Decorate your space with a unique item. This hanging sign is perfect for your kitchen, dining room,
living room or anywhere you have wall and door. Add the photo or your own design to this sign on
Artsadd and bring fun to your life.

• Made from wood material.
• Size(W x H x T): 9.84" x 7.87" x 0.12".
• Indoor or outdoor artwork prints. Designed for home decor.
• Great for many occasions, such as kitchen, dining room, living room and so on.
• One side printing. The front side is printed with your design and back side is blank.
• Comes with one rope. two holes featured in the corner of each plaque. Easy to hang on your door or wall.