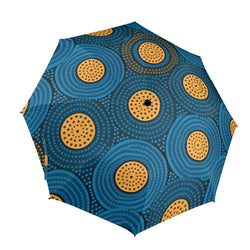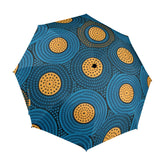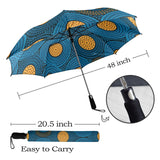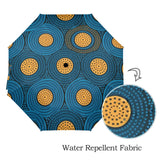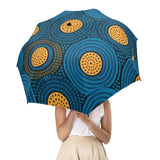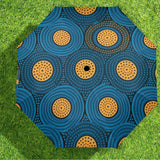 Shwe Shwe Design African Print Semi-Automatic Foldable Umbrella
With the waterproof coating and semi-automatic operation, this stylish and functional umbrella can keep you dry all season! 

• Made from 100% polyester pongee waterproof fabric.
• Using heat sublimation technique to prevent discoloring, long-lasting effects.
• 8 ribs made from strong fiber for extra support.
• Big foam handle brings a comfortable grip.
• Semi-automatic operation, can open it with one hand in one second.
• Umbrella Dimensions: Closed Length: 20.5 inch, Coverage Dimensions: 48 inch
• Care instructions: Leave open to dry. Wipe clean with damp cloth.